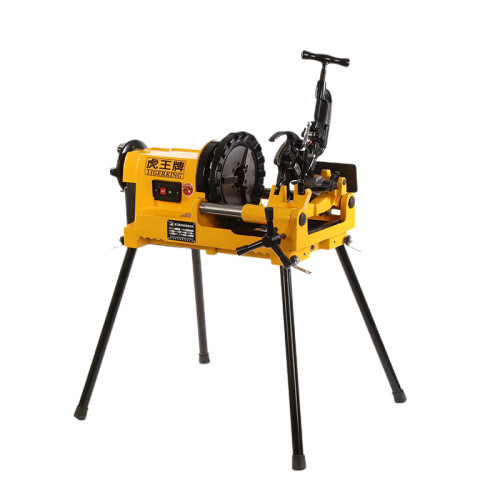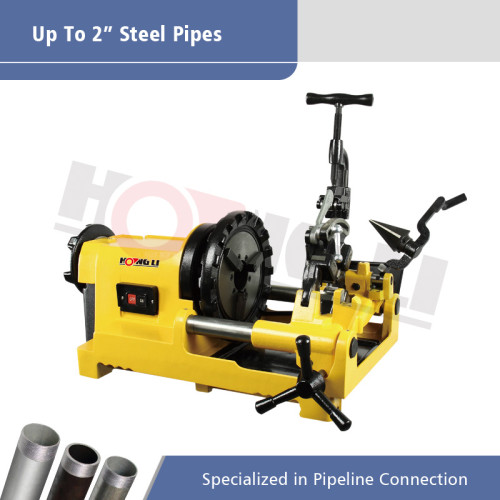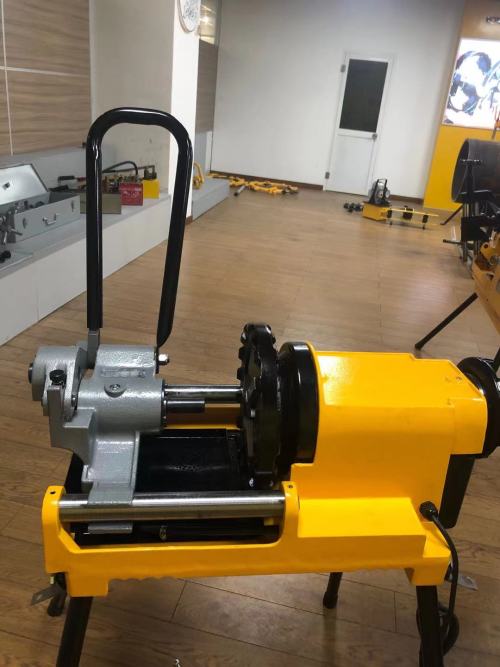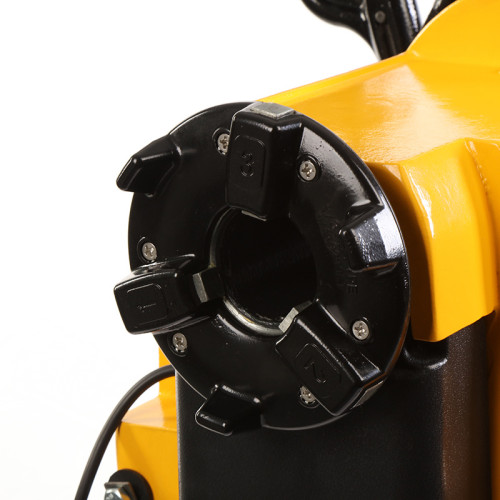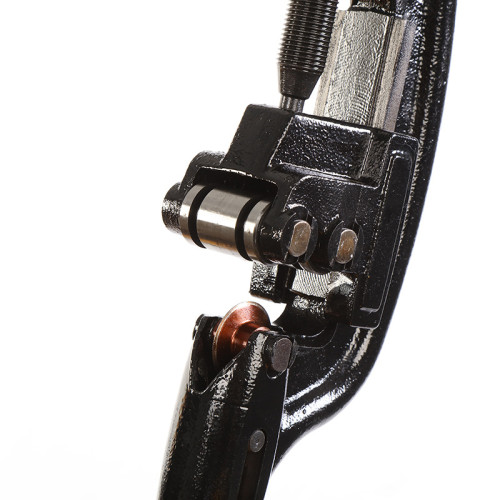 La máquina roscadora de tubos y pernos rosca tubos de ¼"-2" a 38 RPM HONGLI (SQ50E)
propiedad
Capacidad de trabajo

1/4 pulgada a 2 pulgadas
Velocidad

38 RPM.
G.W

90kgs
Motor

1500W
Frecuencia y voltaje

220 V-50 Hz o 110 V-60 Hz
Descripción
La máquina roscadora de tubos y pernos rosca tubos de ¼"-2" a 38 RPM HONGLI SQ50E
Model SQ50E Electric Pipe Threading Machine For BSPT or NPT Threader interchangeable with RIDGID 300 Compact Pipe threading machine
threads a wide range of pipe: Black Pipe, Cast Iron Pipe, Galvanized Pipe, Steel Pipe, Stainless Steel Pipe
* Heavy-duty proven performance.

* Threads ¼"-2" pipe at 38RPM
* Standard with one pc 1/2"-2" Self Opening Die Head fits RIDGID ® 815A Die Head
* Standard with one set 1/2"-3/4", HSS dies fits RIDGID ® Dies.
* Standard with one set 1"-2", HSS dies fits RIDGID ® Dies.
* HSS dies Rockwell Hardness

(HRC) 58-62



* Each Parts on this machine are work with the RIDGID ® Model 300 Compact
*
Pump: Self-priming adjustable flow, gerotor pump.
*

Cutter Assembly work with RIDGID ® 360 Cutter
* Front Chuck: Hammer type with replaceable rocker action jaw inserts.
* Precision thread cutting for
NPT/BSPT/Metric/BSPP/NPSM
*

651 Pneumatic Folding Wheel Stand with 2 wheels (optional), 10 inch steel wheels with Solid Rubber Tires is more durable
* Approved by CE standards.
* 1 Year Warranty
HS Code of SQ50E Electric Pipe Threading Machine: 8459700000