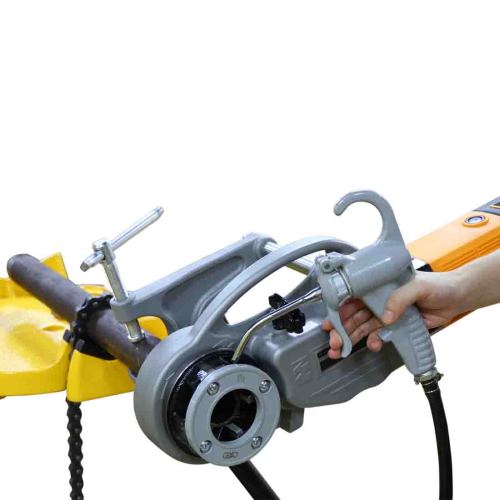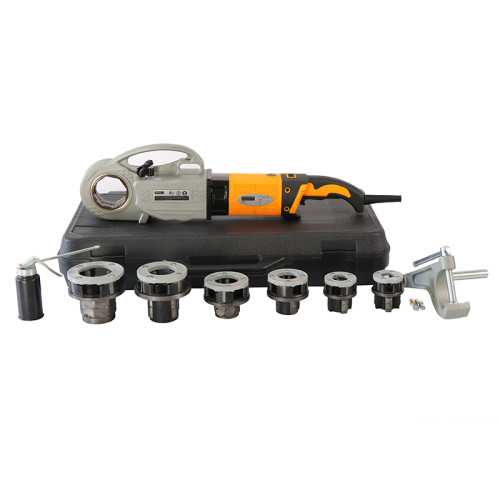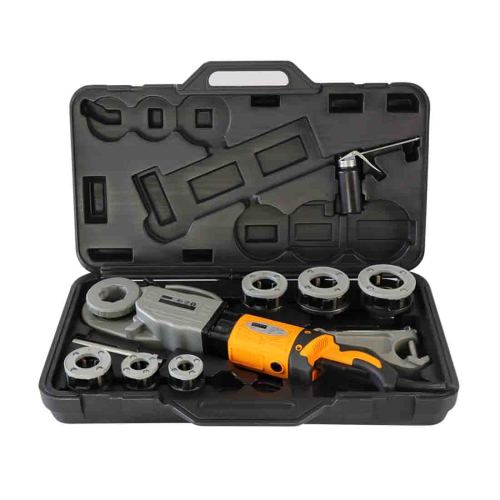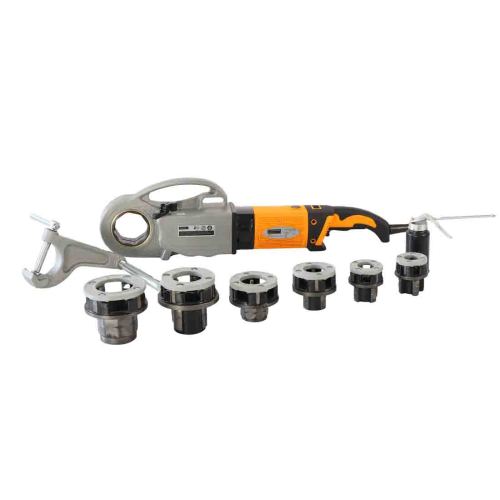 Enhebrador de tuberías de energía eléctrica para roscar tuberías de 2 pulgadas SQ30-2C
propiedad
Potencia de entrada nominal

1700W
Velocidad

55RPM
G.W (Kg)

28kgs
Descripción
Enhebrador de tuberías de energía eléctrica para roscar tuberías de 2 pulgadas SQ30-2C
The SQ30-2C portable pipe threader is a light weight and powerful portable threader. It is designed for threading ½"-2" pipe with 11-R Die Heads.
The SQ30-2C is equipped with a full set of 11-R Die Heads, ½"-2", the SQ30-2C Support Arm and a durable Carrying Case.
The SQ30-2C Power Drive is the perfect portable power drive for maintance and repair workers, as well as service plumbers requiring 2" pipe capacity.
* Light weight, portable design.
* Precision thread cutting for NPT/BSPT
* It is idea for on site gas pipe applications
* It is equipped with 11-R Die Heads and Alloy Dies that fit RIDGID ® 11-R Pipe Threaders
*

Standard with 6 Die Heads : 1/2", 3/4", 1", 1-1/4", 1-1/2", 2" (Type 11-R)
*

Standard with 6 Alloy Dies : 1/2", 3/4", 1", 1-1/4", 1-1/2", 2" (Type 11-R)
*

Dies work with RIDGID ® 11-R and 12-R Dies
*

Heavy-duty paddle-type switch with separate mechanical transmission FOR/REV switch
*

Die Head Adapter: Used with ½" through 1¼" die heads.
* Approved by

ETL

and CE standards.
*

Warranty :

1 Year
HS Code of

SQ30-2C portable pipe threader

:

8459700000